Tool design for Hot Pressing of petals for any shape
The design of hot-pressing tooling for petals is an expertise of our company on which we are extremely proud. We design the tooling in such a way that even the shrinkage after hot pressing can be fully considered during the design.

Tool design for Cold dishing
The design of tooling for cold-pressing again is an expertise from our company on which we excell. From the very first FEA analysis in 1986 of one single stroke we learned the influence if bending and the back-bending radius of the tools as well as the ideal overlap-radius.
We can calculate the required depth and ideal shape for high-tensile and stainless-steels.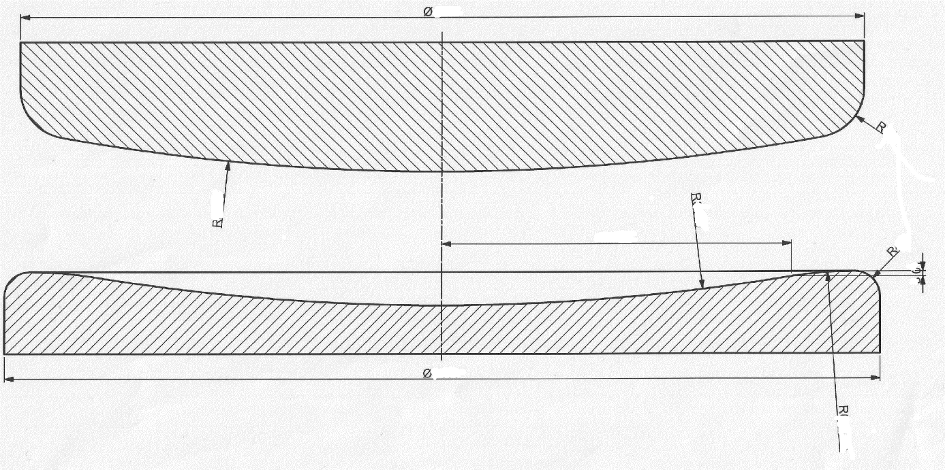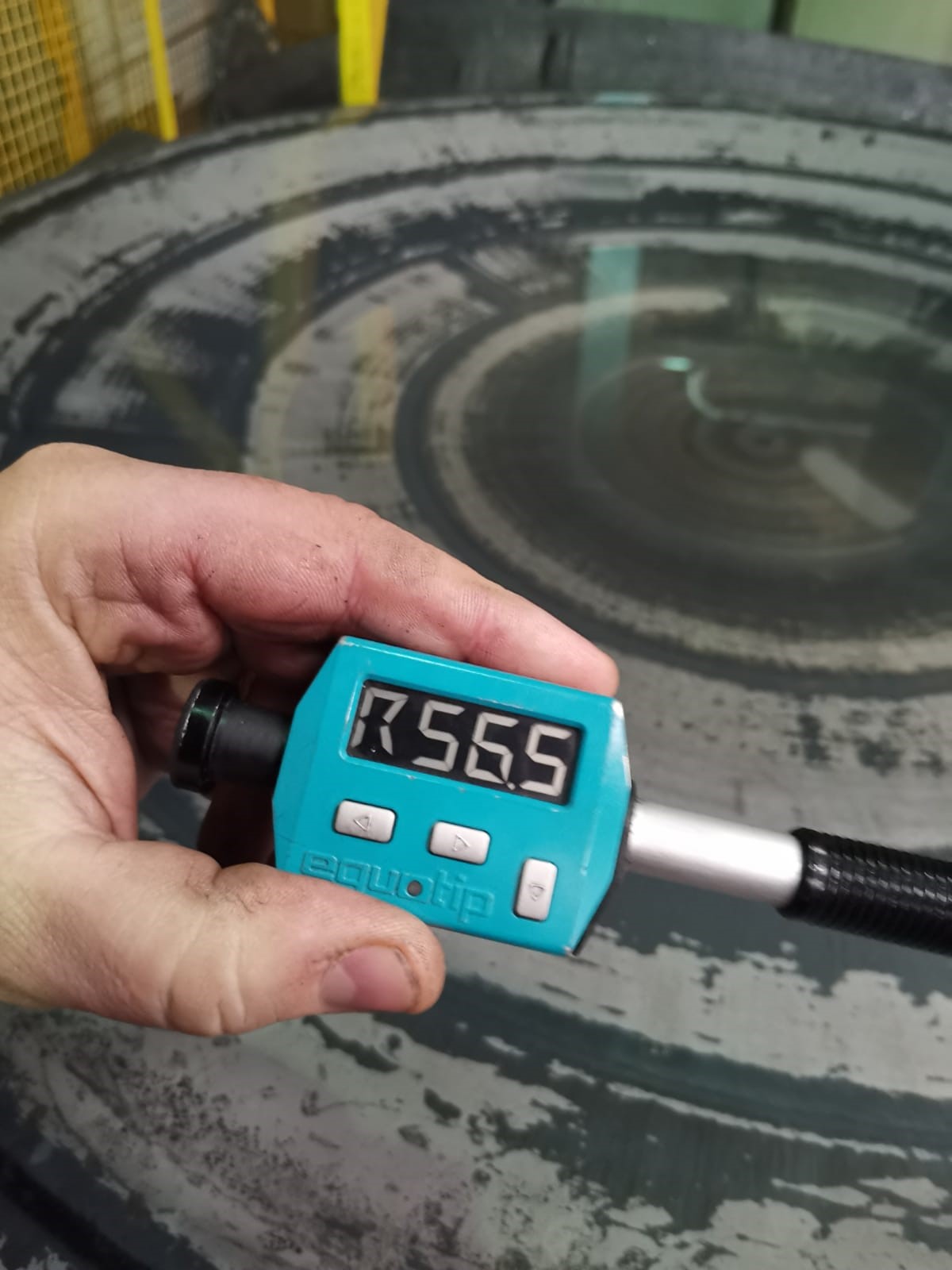 New Development Tool design for Cold pressing of full width Spherical plates
The design of tooling to cold partially press wide plates in the correct Spherical shape is a new developed company expertise on which we are extremely proud.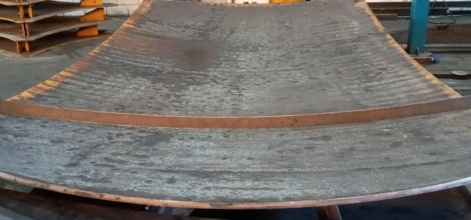 Recording & Playback of Presses & Flanging machines
Recording & Playback is a technique we developed in 1987 for existing presses. In principle we select a suitable encoder on all axis and an a pressure-senser on the main cylinders. All positions and pressures are recorded per production step. In playback all axis and pressures are actively driven and controlled by which the process is copied. The complete process can be visualed.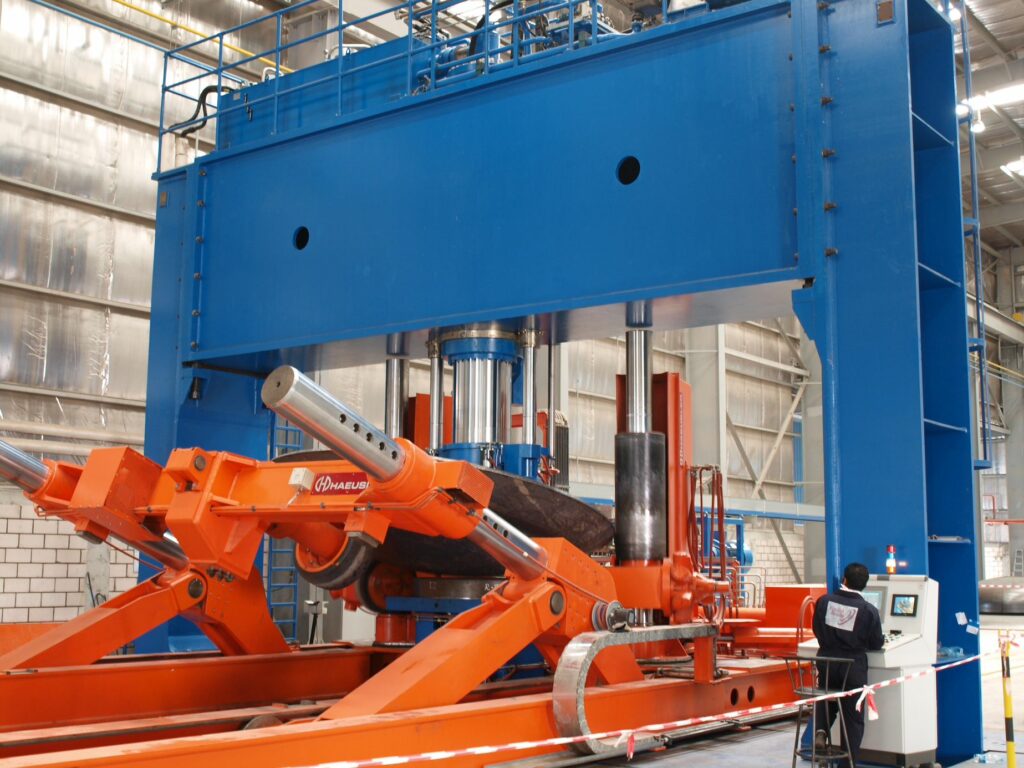 New Development CNC Pressing instead of Playback
In recent years we have learned that using the technique in greenfields for sure works. The limitation off course is the production speed of the best operator. For this reason we have made a start with this new development by implenting a CNC approach in which we optimize the number of strokes, positions, angles of manipulator. We are studying optimizations and CNC approach for pressing.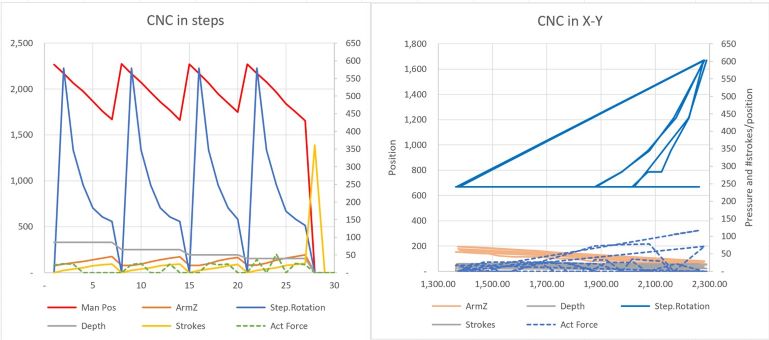 New Development Gap-Control Flanging
Gap-Control on Flanging machines